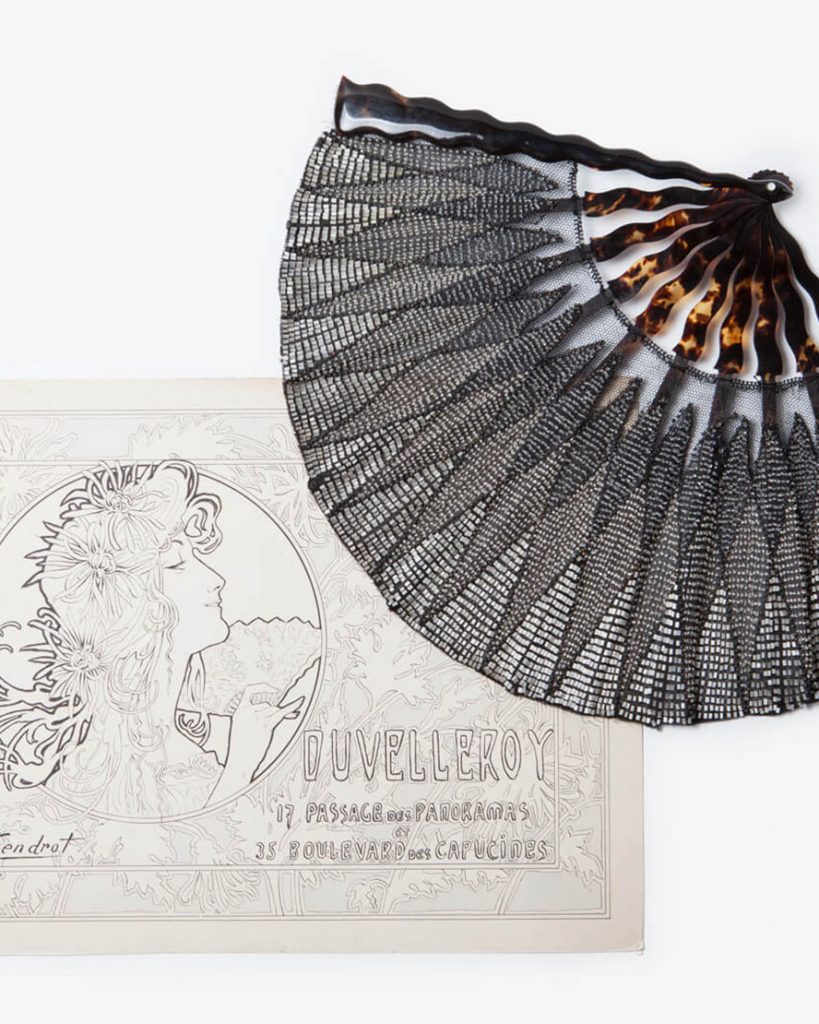 1827, FOUNDING OF THE ORIGINAL DUVELLEROY FAN HOUSE IN PARIS
Duvelleroy began with the dream of young man called Jean-Pierre Duvelleroy. This dream was to bring fans back into women's hands. The Duchess de Berry organized a sumptuous ball which made this happen, with a quadrille that could only be danced with a fan. One dance, and fans were back: a true kick off for the house of Duvelleroy.
1850s, FIRST PRIZE AT THE UNIVERSAL EXHIBITION & SUPPLIER TO THE QUEENS
The house's delicately crafted fans, characteristic of the French Couture, rendered it the official supplier to the queens, starting with Queen Victoria.