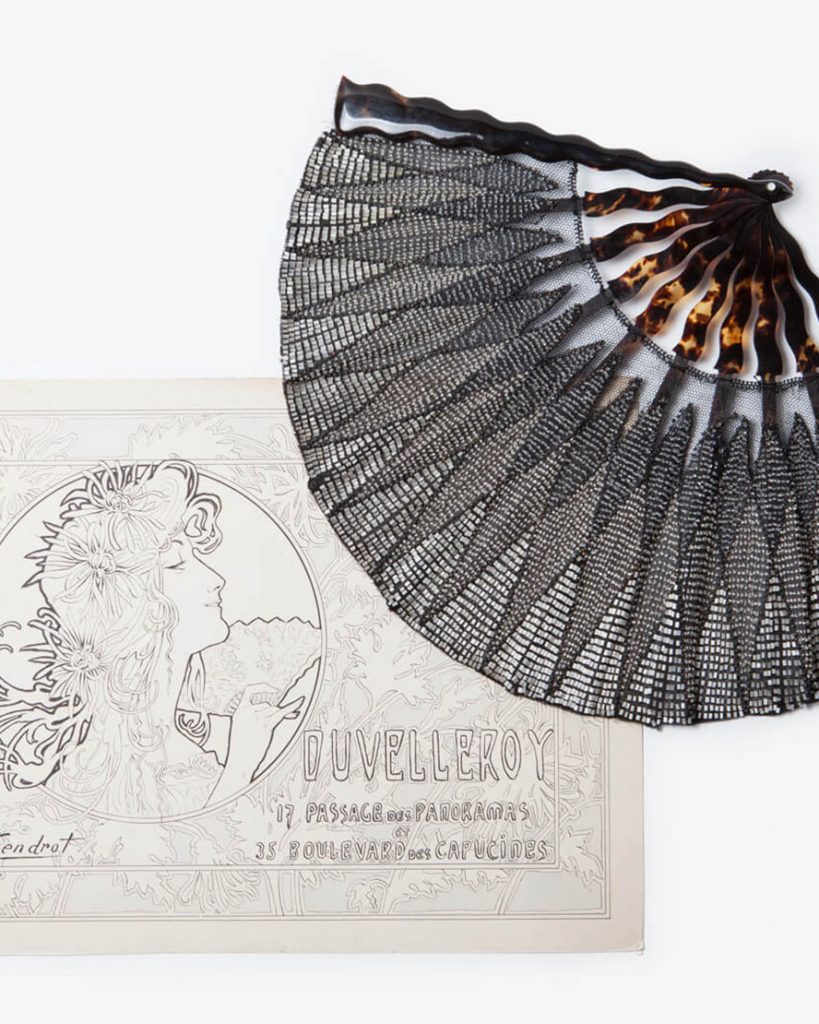 History and rebirth of a Parisain Hand-fan house
Duvelleroy began with the dream of young man called jean-pierre duvelleroy. this dream was to bring fans back into women's hands. the duchess de berry organized a sumptuous ball which made this happen, with a quadrille that could only be danced with a fan. one dance, and fans were back : a true kick off for the house of Duvelleroy.
1827, founding of the original Duvelleroy fan house in paris
In london, with a hand-fan made for queen victoria. from then on, the delicacy in the making of the fans – representative of the french couture savoir-faire – granted the original house with many gold medals. fathers and sons received the légion d'honneur, the greatest order of merit for in France.
1850s, supplier to the queens
Over this decade, Jean-Pierre Duvelleroy was appointed supplier to various courts, starting with queen Victoria. the original house also created eugénie de montijo's fan for her wedding with napoleon iii and supplied the city of paris with presents for the spouses of statesmen during their official visits in france, for example the empress of Austria, the queen of Sweden, the queen of Denmark or the queen of Bulgaria. Parisian beauties, trendsetters of their time such as the comtesse de Greffulhe, also fancied holding the maison's fans in their hands.